UCLy receives the "Choose France" certification
Guaranteeing the quality of the reception of international students
updated on 25 April 2023
UCLy
Awarded for a 4-year period by Campus France and validated by an independent commission, the Bienvenue en France label ("Choose France certification") ensures the quality of Higher Education Institutions' reception of international students.
For UCLy to have obtained this certification is a recognition of its involvement in the continuous improvement of the reception arrangements offered to its students coming from all over the globe. In 2019, 2600 international students and auditors are enrolled in UCLy's programs.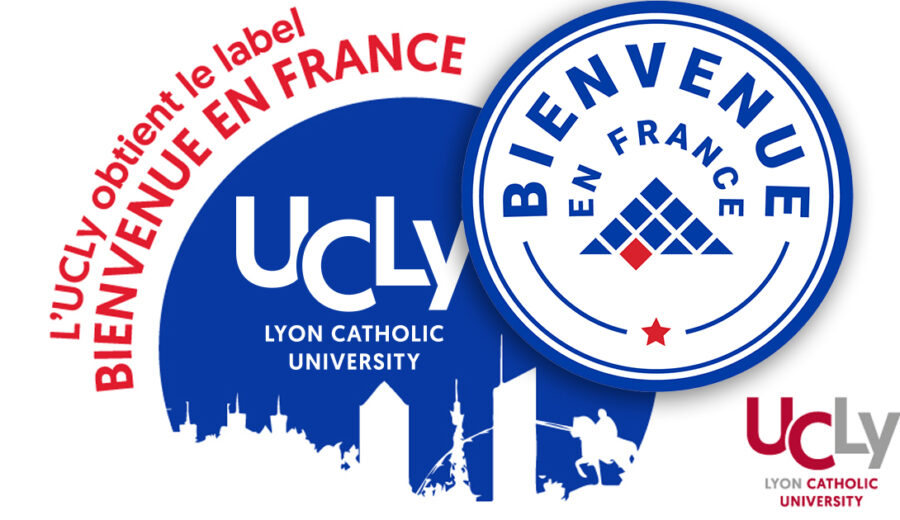 A boost for international student exchanges
France stands as the 4th country which receives the most international students (behind the USA, the UK and Australia), and as the 1st among non-English speaking countries. In order to make French Higher Education Institutions more attractive to students worldwide, the French Prime Minister expressed his will to implement the "Choose France" strategy in July 2019, with the objective of receiving 500 000 international students by 2027 (325 000 currently) and to increase outgoing mobilities among our students.


UCLy confirms its attractiveness by becoming the first Choose France-certified catholic university!
UCLy is part of the 74 certified institutions, among the 178 which have engaged in the certification process up to now. In addition to guaranteeing a national standard to international students, the certification also represents a very interesting tool for our institution, in terms of promotion and influence. UCLy now opens the way to the other 4 Catholic Institutes in France.


5 major indicators

Before a HEI can be trusted with the certification by Campus France, 5 criteria are thoroughly examined by the agency:
Quality and easy access to information
Quality of reception arrangements
Quality of the study programs (presentation, description, clarity of information)
Quality of the support offered by the teaching staff
Quality of accommodation, campus life and post-diploma follow up.


To always do better
Far from resting on its laurels, UCLy has been keen on further developing interactions between French and International students, through its Buddy Program among other actions, and on offering a full support to the Departments which receive international students each year.
In addition, UCLy has seized the complete redesign of its website as the perfect opportunity to launch an important reflection on how to improve the content dedicated to its international students on the site's English portal.