A cultural programme is included in our offer
It is conducive to educational, cultural and intercultural exchanges and enhances mutual understanding.
A made-to-measure cultural programme
Discover France and the French-speaking world at highly competitive prices, and enjoy support and logistics handled by experienced professional guides.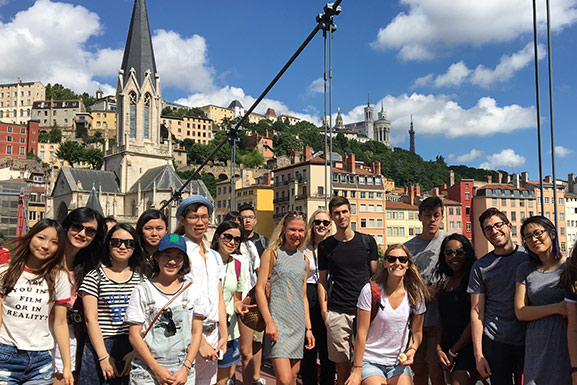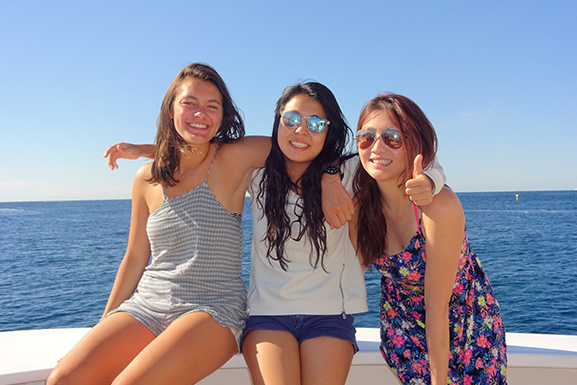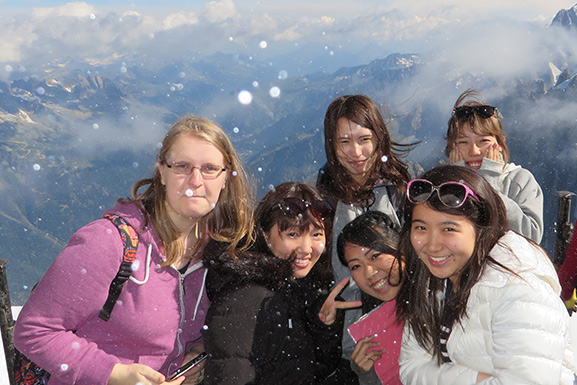 Outings and learning activities in and around Lyon
In collaboration with cultural and artistic organisations, iconic events in the city of Lyon encourage students to become involved in learning about and discovering Lyon, the Rhône-Alpes region and French society: Lyon, one of UNESCO's World Heritage sites, a discovery tour of the Beaujolais area, a cruise on the Saône and Rhône, the "Maison de la Danse", the Célestins Theatre, the International Lumière Film Festival, the Festival of Lights on the 8th December, the dance biennial, the Contemporary Art biennial, the Improvisation League, the Quais du polar* festival, the "Halles Paul Bocuse" market, the International City of Gastronomy, etc. (*devoted to crime fiction)
Activities which complement those organised by the ILCF are organised by the Students' Union (BDE) of the ILCF, the Fédé KTO (encompassing all UCLy Students Unions), the International Relations service and our partner Lyon International.
Lyon is an economic, cultural and gastronomic hub which is just 2 hours from Paris by TGV* and one hour by air, 1 hour from the Alps, 1 hour from Switzerland, 2 hours from the sea, 2 hours from Italy, and 4 hours by TGV* and 1 ½ hours by air from London, Brussels and Barcelona. (*high speed train)
SOCIAL NETWORKS: